The New Face of Indesso Semarang Branch
Posted on April, 6th 2021

The new face of Indesso Semarang branch
On March 31st, 2021, Indesso inaugurated the newly renovated office building in Semarang, Central Java. The renovation was a major one since 1986. It covered layout changing, office rejuvenation, adding new functional areas, and facade transformation. The office layout setting placed the office area on the second floor while making use of the lobby area for a mini gallery showcasing the milestones of Indesso and a glance of Indesso's business, cafeteria, as well as meeting rooms.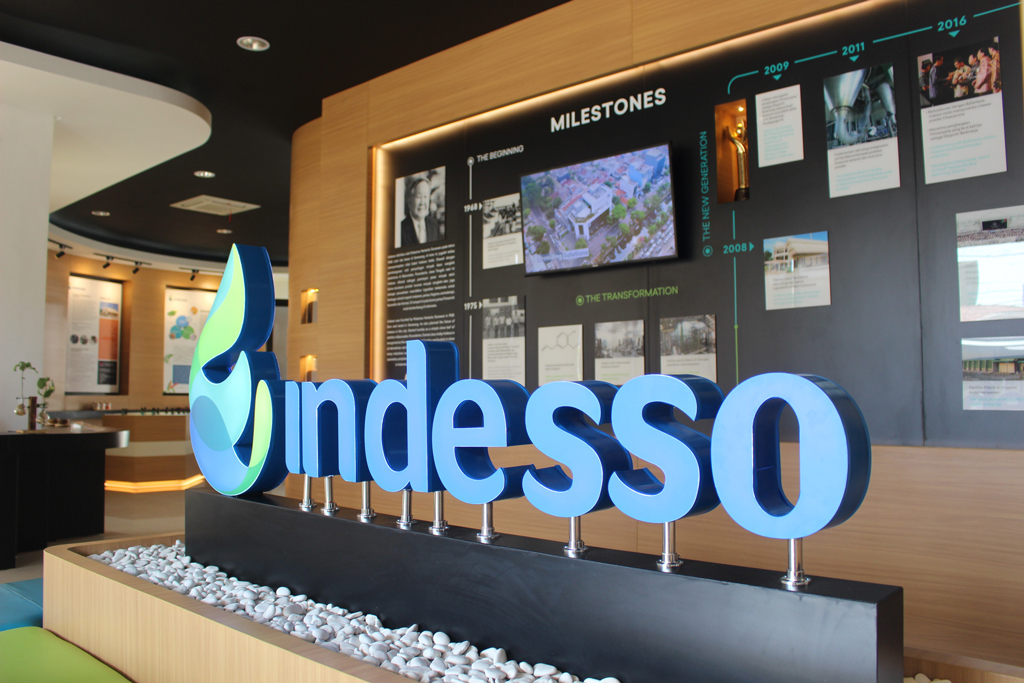 The mini gallery inside Indesso Semarang office
Started operating in 1974, the Semarang office played a vital role in marketing and distributing Indesso's and principal's products in Central Java and surrounding areas. It was considered one of the birthplaces of Indesso, a place where the founder, Robertus Hartanto Gunawan, planned the future of Indesso. Before utilized as an office area, this building was a residential house of one of Indesso's founding fathers. As a symbolic act, Wien Gunawan, who used to head the Semarang branch for almost two decades, signed the inauguration's plaque representing the other board members. The inauguration ceremony was kept humble due to COVID-19 and was only attended by several board members and local employees.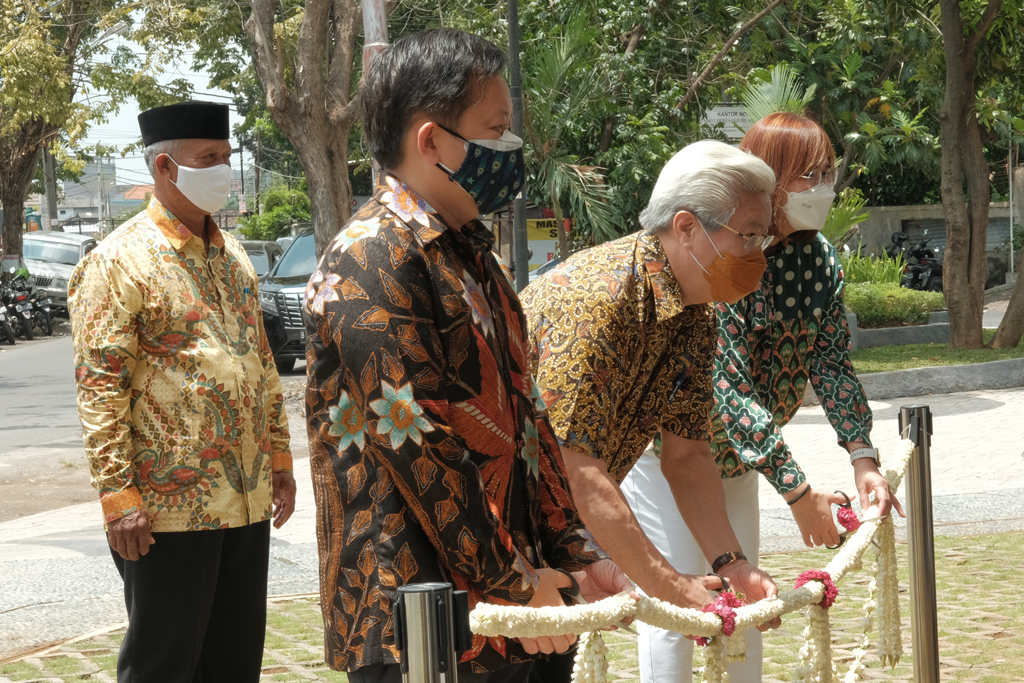 The ribbon-cutting ceremony by the Board Members of Indesso