Indesso Aroma Transitions to Cleaner Energy
Posted on August, 8th 2022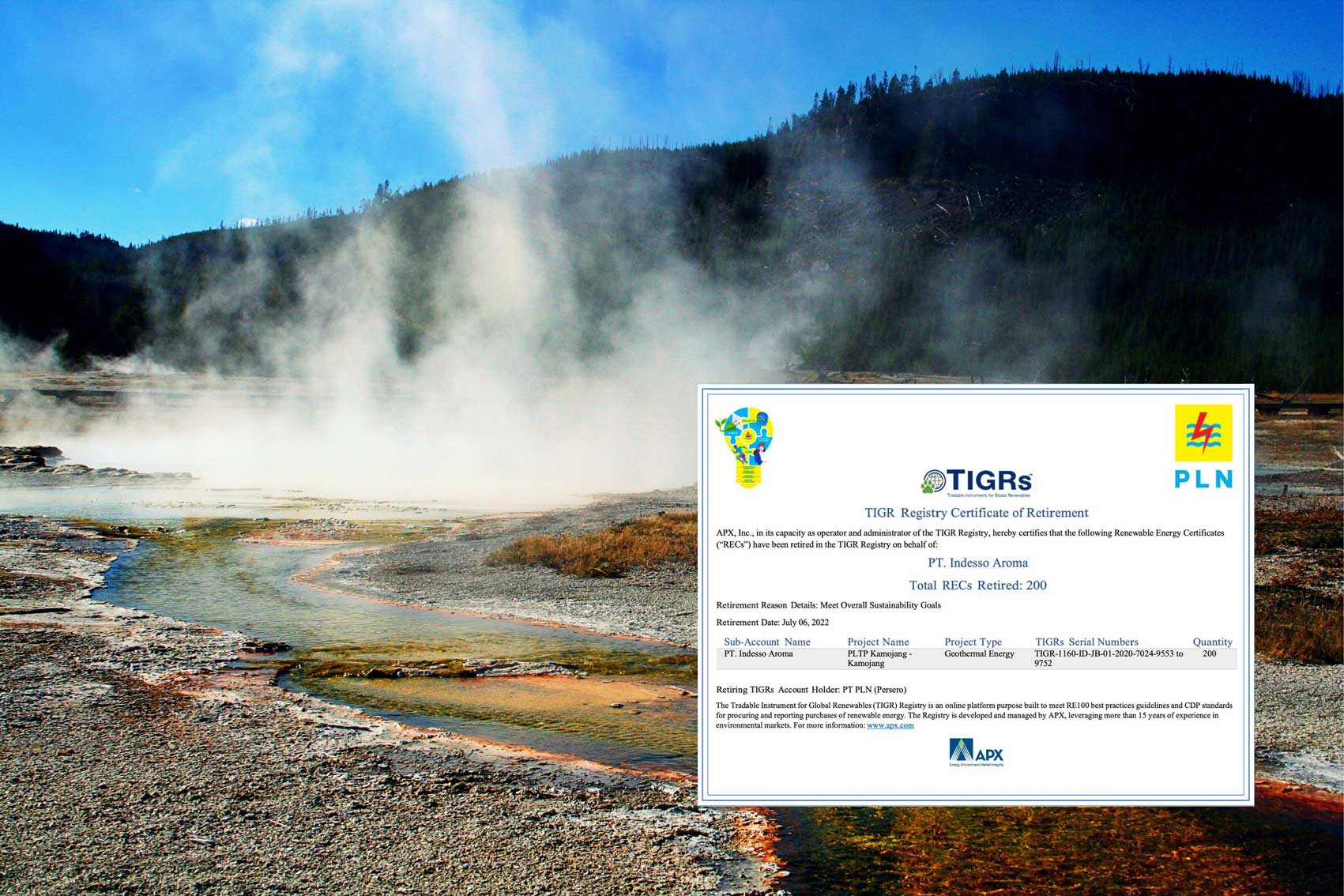 Worldwide we are witnessing electricity demand surges, along with the need for a renewable energy source that is legitimate, valid, and accountable.
We are very familiar with the benefits of green power or renewable electricity produced by sources such as wind or the sun. Renewable electricity produces no fossil fuel-based greenhouse gas emissions or other air pollutants. That makes it cleaner than electricity that comes from burning coal or natural gas.
Indesso Aroma has signed the Business Ambition for 1.5? C commitment letter as part of the Science-Based Targets Initiative in 2022. We have set a target to reduce our Scope 2 emission[1] by 80% as part of our transition to cleaner energy and reduce our carbon footprint by 2025.
Indesso Aroma plans on reducing energy use in Scope 1 and Scope 2 by relying on alternative renewable energy sources such as Solar PV, enhancing production process efficiency, and purchasing Renewable Energy Certificate (REC) published by the Indonesia State Electric Company (PT PLN). REC is a tradeable instrument for the recognition of renewable energy use. One unit of REC represents the renewable energy attributes of one MWh of electricity produced from renewable electricity generation.
PLN uses an electronic tracking system to ensure once a REC certificate has been issued (retired), it cannot be bought or sold to another party. They have partnered with APX, Inc. and Tradable Instruments for Global Renewables (TIGR) Registry, a globally recognized online platform for tracking and transferring RECs. They facilitate the transfer, issuance, and termination of REC, establish a credible structure of renewable energy claims and enable verification of each claim of renewable energy use through a tracking system in accordance with international standards.
"The REC retired on behalf of Indesso Aroma was generated from PLTP Kamojang, a geothermal power plant producing an estimated 993.000 MWh/year (REC) in West Java. We have obtained 200 REC units as of July 2022, and we plan to increase our REC coverage to 8% of our annual electricity usage this year," said Arianto Mulyadi, the Corporate Communication and Sustainability Director of Indesso Group.
By purchasing RECs, Indesso Aroma is also supporting the growth of our energy market. The increasing demands of companies to obtain recognition for using renewable energy will encourage further developments of renewable energy generation in Indonesia and support the achievement of the national renewable energy mix target of 23% renewable energy for 2025.
---
[1] Greenhouse gas emissions are categorised into three groups or 'Scopes' by the most widely-used international accounting tool, the Greenhouse Gas (GHG) Protocol. Scope 1 covers direct emissions from owned or controlled sources. Scope 2 covers indirect emissions from the generation of purchased electricity, steam, heating and cooling consumed by the reporting company. Scope 3 includes all other indirect emissions that occur in a company's value chain (Source: Carbon Trust)