Indesso Received the Best Exporter Award for Sustainable Product Category
Posted on October, 25th 2021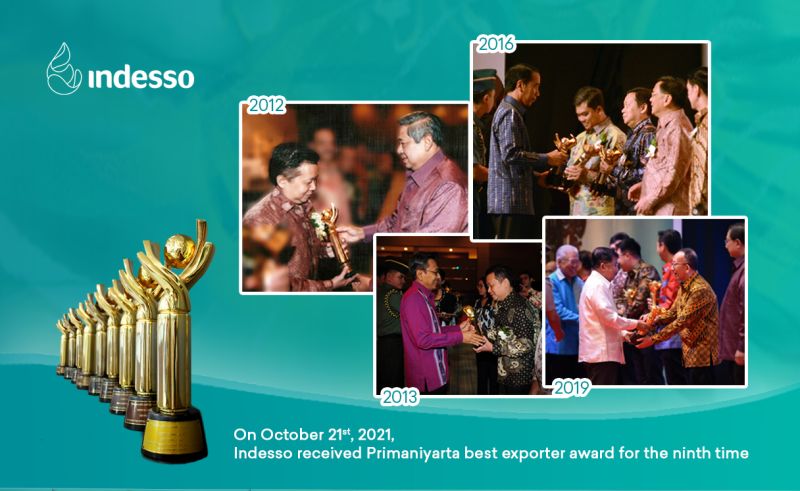 The Ministry of Trade of the Republic of Indonesia announced Indesso as one of the winners to bring Primaniyarta Award home this year. Due to the Covid-19 pandemic, the government held the award ceremony at the Opening of Digital Trade Expo Indonesia 2021, which was virtually led by Joko Widodo, President of the Republic of Indonesia.

Previously, Indesso has received Primaniyarta Award as the Best Performing Exporter seven times since 2009. An extra trophy was given in 2013 for Indesso's outstanding performance of winning the Primaniyarta for five consecutive years (2009-2013).

This year, Indesso received a Primaniyarta Award for the ninth time for a new category as the "Best Exporter for Sustainable Product". It reflects the company's commitment to perform sustainable business practices. Despite the uncertainties that Covid-19 has brought to the market, Indesso manages to put sustainability as one of the top priorities in its products, manufacturing and business operations.

Indesso is committed to continue to bring value addition and innovative solutions for its clients through green chemistry and sustainable sourcing.