Indesso named as one of the 2022 winners of Indonesia's Best Managed Companies
Posted on July, 29th 2022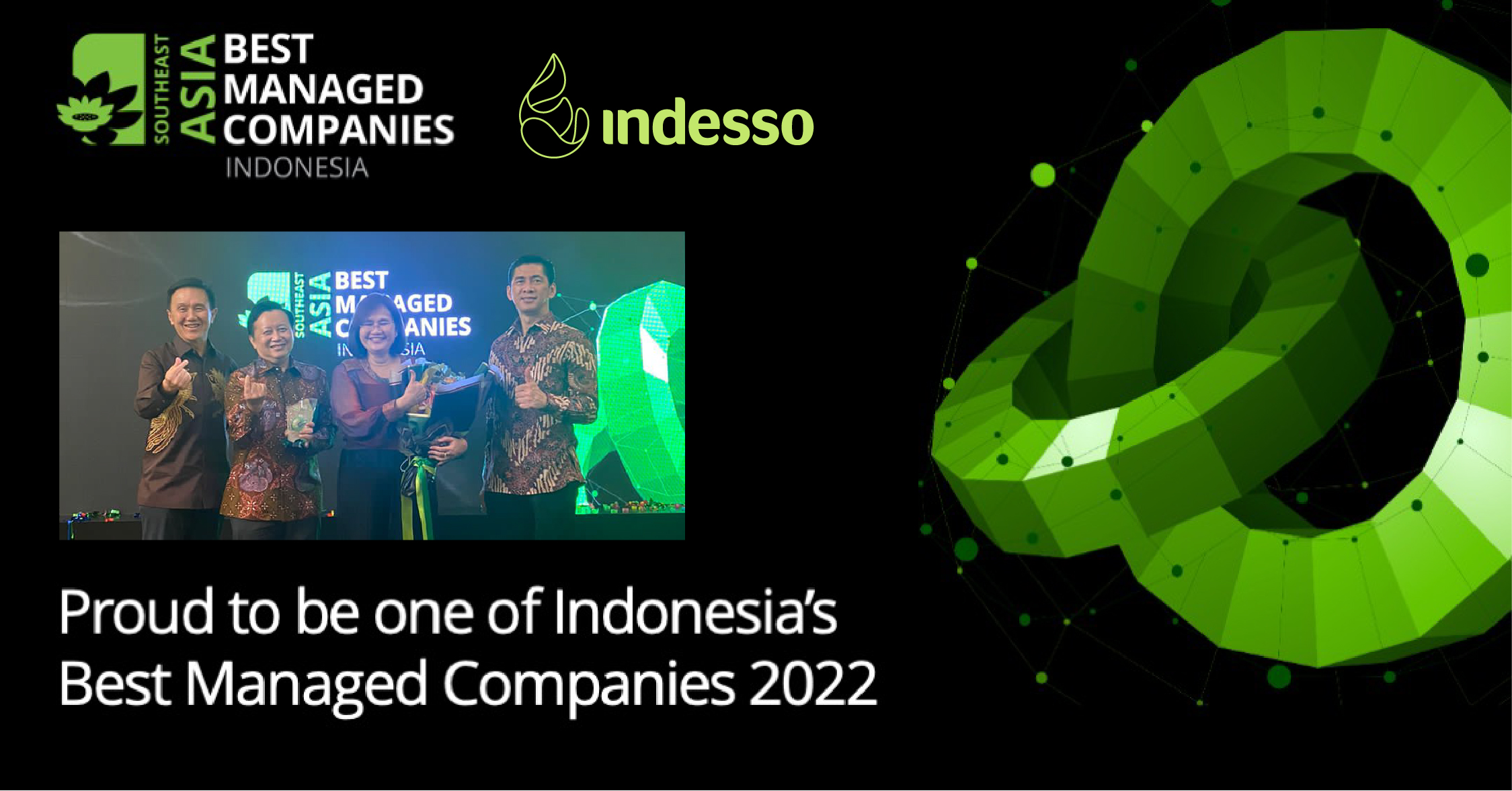 Jakarta, 29 July 2022 – Indesso has been awarded the Best Managed Companies in Indonesia. Indonesia's Best Managed Companies awards program is an initiative of Deloitte Private that recognizes top privately-owned Indonesian companies for their organizational success as well as contributions to their industry and the economy.
The Best Managed Companies awards is an internationally-recognised program that evaluates businesses based on factors such as strategy, quality of management, capabilities and innovation, culture and commitment, as well as governance and financials. Launched in Indonesia in 2021, the evaluation of the awards is based on more than 25 years of observed practice from the global awards program that has been rolled out in 48 countries worldwide.
"I am honored to be awarded Indonesia's Best Managed Companies awards for 2022. This award confirms the success of our business model in serving our clients and business partners with the finest quality of natural ingredients as well as becoming their front-line solution provider while also adhering to our core values of esprit de corps, professionalism, and integrity," said Robby Gunawan, CEO of Indesso Group. Like many other Indonesian companies, Indesso had a modest beginning as a clove leaf oil distiller 54 years ago in Central Java, yet throughout the years, the management has been willing to adapt to the dynamic and challenging market environment by embracing new technologies, new operating systems, skills, and knowledge.
"This award will certainly not be possible without the tireless contribution of all the organization's staff, managers, and business leaders. On behalf of the shareholders and management, I would like to thank all the team members whose work and accomplishments made this award possible for Indesso. This is also an award for all of you. Thank you to Deloitte and the organizing committee for arranging this program which can be a motivating tool for many other companies in Indonesia," added Robby.
Claudia Lauw, Country Managing Partner, Deloitte Indonesia, said: "The inclusion of these six companies in this year's winners' list, as well as their contributions to the business community and the Indonesian economy, should make them extremely proud. These companies are at the forefront of their industries, having demonstrated such creativity and innovation, especially over the past couple of years. We applaud the 2022 winners of Indonesia's Best Managed Companies."
Roy Tedja, Deloitte Private Leader, Indonesia, said: "We were impressed by the way these companies stepped up to the challenge and put their strategies and operational management to the test. They were eager to learn from other successful private companies and have now joined an elite community of Best Managed companies in Indonesia and 48 countries around the world. Congratulations to the 2022 winners."
Entrants to the program strive for this prestigious designation in a rigorous and independent process that evaluates their management skills and practices. This includes having their business strategy and operations analysed, benchmarking them against a global standard evaluation framework, that is applied across the 1,200-strong community of best managed private companies worldwide. Business leaders then use the process to sharpen strategies and derive valuable insights to help them refine their strategies and operations, optimising business growth. The Best Managed Companies program is an initiative of Deloitte Private.
---
About Indonesia's Best Managed Companies program

The Best Managed Companies program, a Deloitte Private initiative, is an awards program recognising privately held companies for their organisational success and achievement. The program provides a distinct framework for management teams to challenge themselves and benchmark against some of the best private companies in the world.
The Best Managed Companies program was established in 1993 in Canada and has become the most significant business awards of its kind. The program is currently active in the Americas, Europe, Asia Pacific and currently launching across Africa.
For more information on the awards program, visit the Indonesia Best Managed Companies website.