Indesso Donated Hygiene Kits through Habitat for Humanity
Posted on March, 9th 2020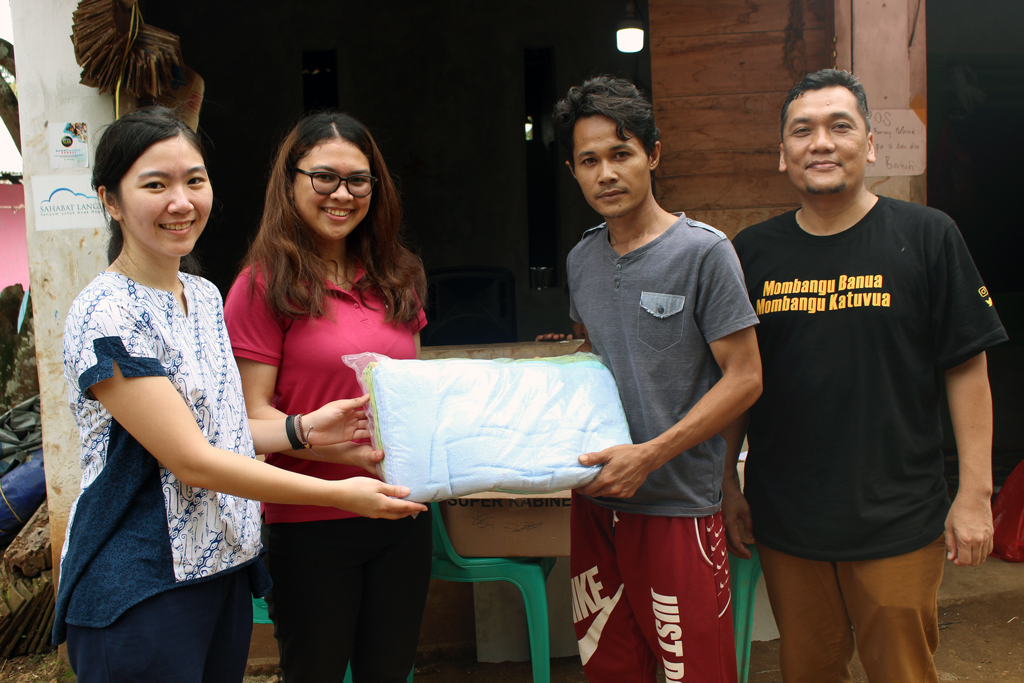 Jakarta, March 4th, 2020—Indesso donated emergency hygiene and cleaning kits for 46 families in Seupang Village, Lebak Regency, Banten through Habitat for Humanity after the severe flood disaster submerged most houses of the area last January. The kits consist of several basic hygiene needs such as clean towels, toothpaste, toothbrush, soap, etc.
The heavy downpour at the beginning of the year increased the water level of the river, forcing the people to abandon their houses. The flood reached about 5 meters height, leaving yellow marks on the trees as proof of the disaster. Though the water level has returned to its normal condition, the houses are badly damaged, forcing the residents to live in temporary tents for the past two months.
This donation is part of Indesso's regular CSR activities. Other than donation through Habitat for Humanity, Indesso also conducts several individual CSR programs to support the flood survivors in Cileungsi area.