Green Label Certification for Indesso Vanillin
Posted on February, 10th 2022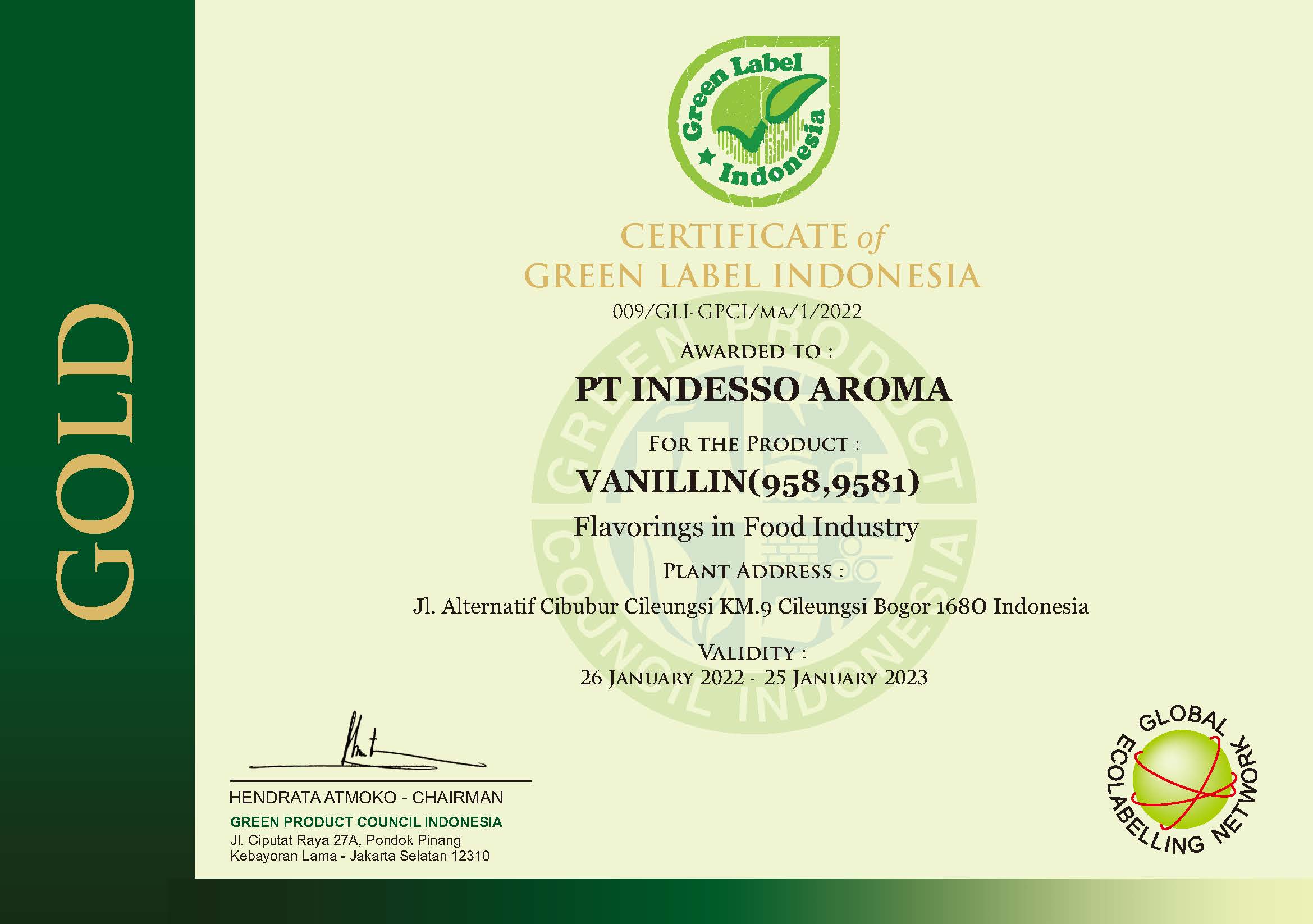 Jakarta, 10 February 2022 - Indesso has received a Gold Level of Green Label Indonesia Certification for two Vanillin products (958 and 9581) from the Green Product Council Indonesia (GPCI). As a non-governmental and non-profit organization, GPCI promotes environmental aspects in choosing industrial materials.
"Green Label means that our vanillin is environmentally friendly and produced with minimum negative impact towards nature. We apply green chemistry in manufacturing our products. In the case of vanillin production, we are proud to say that it is safe for human health and responsible towards the environment." said Leo Seno Broto, the Vice President of Research and Development of Indesso.
Vanillin is a compound naturally found in vanilla, which gives distinctive vanilla characters. Vanillin can be produced from other sources. Indesso produces vanillin ex-eugenol from clove oil, a flavoring ingredient in the food industry.
Besides Vanillin, Indesso also focuses on developing other natural products that comply with US and EU legislation. Natural products mean that the production only involves the extraction and distillation of raw materials without synthetic modification. Conversion of the compound is only possible via biotechnology process through enzymatic process and fermentation.
Indesso has built a global reputation in Indonesian essential oils for over five decades, especially clove oil and its derivatives, making it the biggest clove derivatives producer in the world.